About us
Looksee.do was founded in 2013 after recognising the many challenges that exist in technology management in Africa. A key reason for this is that there is a shortage of critical skills required for the operation, management and maintenance of such technology. We decided that we could make a dramatic change by developing solutions to target these challenges.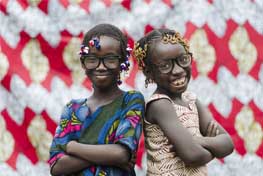 Our Mission
The mission of Looksee.do is to enable deployments of technology sustainably to low-resource settings. We believe in the power of diversity and focus on achieving fulfilment through personal growth, passion and teamwork while doing revolutionary work to improve the lives of others. We are driven to grow into a global company that serves our customers on all 7 continents.
Our vision
Our vision is to make infrastructure technology available everywhere, all of the time.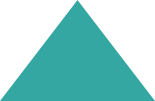 Our Call To Action
The WHO reports that over 40% of medical Equipment in Africa is not operational, mostly due to skills shortages and spare parts and consequently the high cost of ownership of this equipment. If operating efficiently, medical equipment has the potential to make a huge impact on the advancement of healthcare, especially in under-resourced settings. However, challenges such as a low technical skills base amongst the population, harsh environmental conditions, and unstable power supply result in sub-optimal equipment performance in these under-resourced settings.
The lack of knowledge to effectively operate, manage, or maintain equipment, as well as harsh environmental conditions and unstable power result in unnecessary breakdowns. This means that often expensive experts need to be flown in to fix breakdowns and train users, leading to exponentially higher costs of ownership, and increased downtime of equipment. In addition, under-resourced regions often have poor telecommunications infrastructure, and thus existing remote support tools (which can greatly reduce cost and downtime) cannot be used.
However this problem is not isolated to the medical equipment industry but to numerous other equipment industries.
Looksee.do aims to drastically improve medical equipment performance in low-resource areas by introducing low-bandwidth technology-enabled solutions, such as our remote support app and remote equipment monitoring solutions. These are unique in the global market due to the focus of providing enabling communication over extremely poor internet connections.
Looksee.do has designed its solutions to work in areas of extremely poor internet connectivity so that not only do equipment operators and technicians prevent breakdowns after receiving alerts on their phone if environmental and power conditions are out of spec, but they can also get real-time support from experts by means of 3D communications tools which enable effective communication for operation and equipment repair support.
Software Development in the following languages/packages:











Database Management:



Server Development, Integration & Support:


IOT Platforms:



Networking (low-bandwidth communications)
Signal, image and data processing
Hardware design and assembly
Medical equipment field support
Equipment servicing and support
Maintenance business model design
Strong research capabilities
3D animation and visual effects
API Implementation
Audio composition and processing
Biometrics
We have deployed solutions in the following fields:
Virtual Reality for the following applications:
Equipment Sales and Marketing
Training for High-Risk Industrial Sites
Augmented Reality for the following applications:
Equipment Sales and Marketing
Internal Company Communications
Mining Services Marketing
Geological data processing for mining
Remote hardware support
Low-bandwidth IPTV apps for Mobile TV
Medical Equipment classification as per regulatory requirements
Remote environmental monitoring for equipment
Diabetes management for patient and doctor interaction
Contact Us